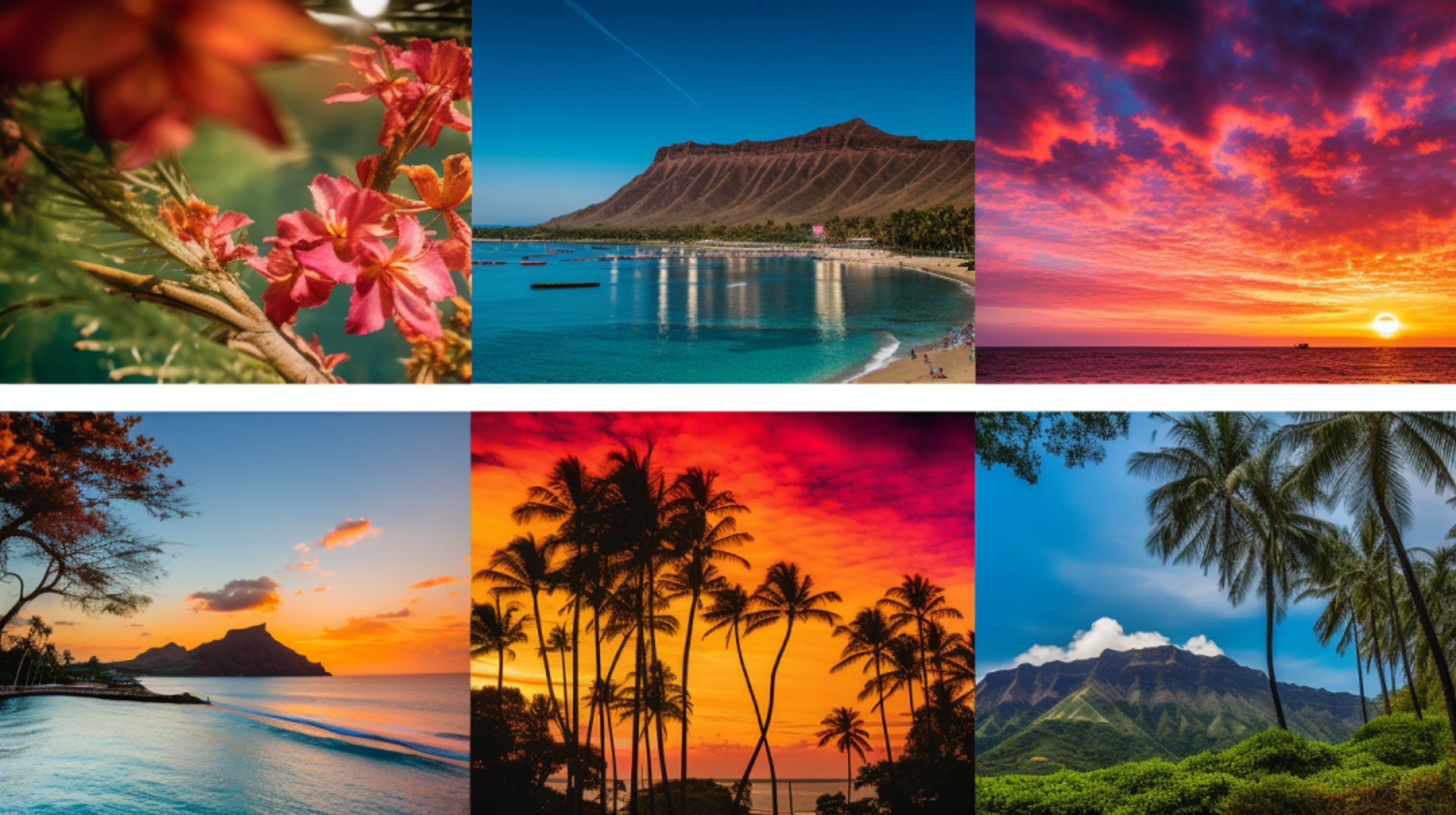 More than just an archipelago, Hawaii is an ode to nature, culture, and timeless wonder.
Beyond the horizon of turquoise waters, The Aloha State weaves intricate tales of passion, heritage, and inspiration. Here, every wave holds a saga, every breeze embodies the island's spirit.
It's no surprise then, that Hawaii is an irresistible muse that ignites travelers' imaginations and kindles their deepest desires for adventure.
Memorable. Unparalleled. Scenic. Enchanting.
At MuseHawaii, we're devoted to spotlighting the splendor of Hawaii and its many stories, ensuring you have the ideal recommendations for your island experience.
The One and Only
Aloha State
Hawaii is the only U.S. state outside North America, the only state that is an archipelago, and the only state in the tropics. It consists of 137 volcanic islands that comprise almost the entire Hawaiian archipelago, spanning 1,500 miles.
Making Melodies
and Memories in Maui
In the valleys and ridges of Maui, stories sing. They chant of ancient legends, of Haleakalā's majesty, and of the romance between land and sea.

Let these tales serenade your senses and muse over its vibrant tapestry.
Culinary Chronicles
of Kauai
Savor the essence of Kauai as you traverse a gastronomic timeline.
Each flavor from Princeville to Poipu carries tales of the land, the sea, and the passionate people who make the island a culinary haven.